There is extra content here from a third party provider. You will be unable to see this content unless you agree to allow Content Cookies. Cookie Preferences
C19 Reflection: Speaking Naturally with Drs Kathrada & Trozzi
Date:

21 June 2022

Preview of Dr Naseeba Kathrada, Dr Mark Trozzi and Rain Trozzi, speaking naturally in the ANH offices about the last two C19-afflicted years with Meleni and Rob
Podcast Video News Event Campaign All
Learning how to communicate covid science effectively
Rob Verkerk PhD in conversation with behaviour and communications expert David Charalambous
ANH 20th Birthday celebrations
How The Pandemic was Sold
Meleni spoke to behaviour and communication dynamics expert, David Charalambous, about how his new webinar, "How the Pandemic was Sold", wholesale to so many, and our upcoming, ground-breaking training day in September, "Behaviour and Communication Magic".
A Blueprint for proactive health regeneration in communities
ANH founder Rob Verkerk PhD delivered a keynote speech at the inaugural Integrative and Personalised Medicine Congress in London last weekend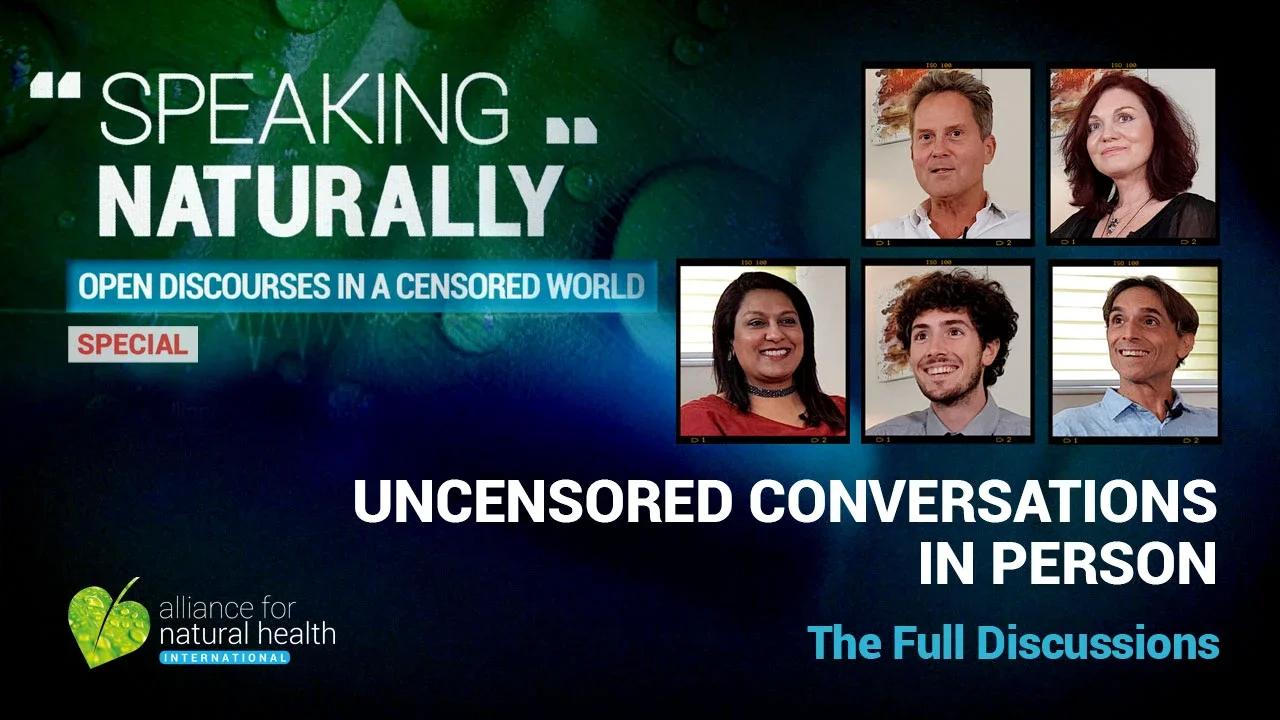 Speaking Naturally: Uncensored conversations in person
The full, uncensored conversation with Dr Naseeba Kathrada, Dr Mark Trozzi and Rain Trozzi, speaking naturally in the ANH offices about the last two C19-afflicted years with Meleni and Rob
H2H Podcast with Rob Verkerk PhD | in conversation with Mark Trozzi MD Part 1
This is the first in our new podcast series with special guests. Our first guest is Canadian veteran emergency medicine physician, Dr Mark Trozzi.
Stop the Treaty
We must make our governments aware that we will never accept the proposed power grab by the WHO for global governance
Rob Verkerk PhD at the Better Way Conference - Bath, 2022
Watch Rob Verkerk's presentation at the Better Way Conference
Subscribe
free ANH "Heartbeat" newsletter
Bulletins
what you should know!
Become a Member! Become an ANH Pathfinder today and help us co-create new health systems that respect nature as well as human rights and freedoms!
Bulletins
what you should know!
YouTube channel SUBSCRIBE to our YouTube channel to become part of a growing community of Health Creators
Bulletins
what you should know!
Latest News Get latest updates from the ANH-Intl team